What is ferro silicon used for?
Views: 562 Update date: Aug 19,2021
Ferro silicon is an indispensable deoxidizer in the steelmaking industry. High ferro silicon or siliceous alloys are used as reducing agents in the production of low-carbon ferroalloys in the ferroalloy industry. Ferro silicon added to cast iron can be used as an inoculant for nodular cast iron, and can prevent the formation of carbides, promote the precipitation and spheroidization of graphite, and improve the properties of cast iron.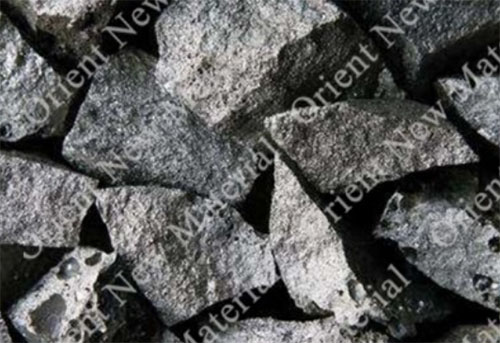 Ferro silicon powder can be used as a suspension phase in the beneficiation industry, and as a coating for welding rods in the manufacturing of welding rods. Ferro silicon is often used in the high-temperature smelting process of magnesium metal in the Pidgeon method of magnesium smelting. The magnesium in CaO.MgO is replaced. Each ton of metal magnesium consumes about 1.2 tons of ferro silicon, which plays an important role in the production of metal magnesium.
The ground or atomized
ferro silicon
powder can be used as the suspended phase in the mineral processing industry. It can be used as coating for welding rods in welding rod manufacturing. High ferro silicon can be used to make products such as silicone in the chemical industry. Brick iron is also used as an alloying agent in steelmaking. Adding a certain amount of silicon to the steel can significantly increase the strength, hardness and elasticity of the steel, increase the magnetic permeability of the steel, and reduce the hysteresis loss of the transformer steel.
Normally steel contains 0.15%-0.35% silicon, structural steel contains 0.40%~1.75% silicon, tool steel contains 0.30%~1.80% silicon, spring steel contains 0.40%~2.80% silicon, and stainless acid-resistant steel contains 3.40% to 4.00% silicon , heat-resistant steel contains silicon from 1.00% to 3.00%, and silicon steel contains silicon from 2% to 3% or higher.
Prev News:Where ferro silicon is used?
Next News:Basic information about ferro silicon