What does ferro silicon alloy act in production?
Views: 218 Update date: May 11,2023
Ferro silicon alloy, often simply referred to as "ferro silicon," is an exceptional creation forged through the fusion of iron and silicon. This alloy acts as a catalyst in metallurgical processes, igniting a cascade of possibilities for manufacturing and construction alike.
The Magic of Ferro Silicon Alloy
Enhanced Durability: Ferro silicon endows steel with exceptional strength, making it more resistant to wear and tear. From towering skyscrapers to sturdy bridges, this alloy fortifies the very foundations of modern infrastructure.
Magnificent Heat Resistance: Ever wondered how heat-resistant materials are created? Its exceptional heat-resistant properties make it a vital component in the production of heat-resistant steel used in high-temperature environments such as furnaces and engines.
Electrical Conductivity: Unlocking the potential of electricity is a cornerstone of modern civilization, and
ferro silicon
plays a crucial role in this endeavor. Its remarkable electrical conductivity makes it an indispensable ingredient in the production of transformer cores and electromagnets.
Efficient Deoxidizing Agent: Ferro silicon's ability to remove impurities from steel through deoxidization is nothing short of astonishing. By eliminating unwanted elements like oxygen, sulfur, and phosphorus, it ensures the purity and integrity of the final product.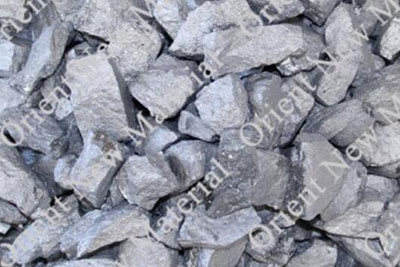 Ferro Silicon Alloy Applications
1. Steel Production: Ferro silicon serves as a key ingredient in steelmaking, contributing to the strength, resilience, and corrosion resistance of steel products. From automotive components to household appliances, ferro silicon is the unsung hero empowering everyday items.
2. Foundry Industry: Casting intricate metal shapes and structures requires precision and reliability. Ferro silicon alloy finds its place in foundries, aiding in the production of cast iron, providing fluidity and ensuring impeccable detail in the final piece.
3. Magnesium Production: The production of magnesium, a metal of countless uses, often calls upon ferro silicon as an indispensable alloying agent. By combining these elements, manufacturers can create magnesium alloys with enhanced strength and heat resistance.
4. Chemical Industry: Ferro silicon's versatility extends to the chemical industry, where it contributes to the creation of specialty silicones, lubricants, and even explosives. Its influence knows no bounds.
Prev News:Is ferro silicon a metal?
Next News:The Factors Affecting Ferro Silicon Price