Is ferro silicon a metal?
Views: 147 Update date: Jun 10,2023
When it comes to materials and alloys, one name that often pops up is ferro silicon. It's a fascinating substance with a wide range of applications, but have you ever wondered whether it's actually a metal?
Ferro silicon
is an alloy composed primarily of iron (Fe) and silicon (Si), with varying proportions of these elements. It is commonly used in the steelmaking industry as a deoxidizer and an alloying agent. Its high silicon content gives it unique properties that enhance the performance of steel, such as increased strength and resistance to corrosion.
Now, let's address the burning question: Is ferro silicon a metal? The answer may surprise you. While ferro silicon does contain iron, a metal, it cannot be classified as a standalone metal itself. Instead, it falls into the category of alloys. Alloys are a combination of different metals or a metal and non-metal, where the resulting substance inherits some of the properties of its constituent elements.
Composition and Manufacturing
To better understand why ferro silicon is not considered a pure metal, let's take a closer look at its composition and manufacturing process. Ferro silicon typically consists of approximately 75-80% iron and 15-20% silicon, with trace amounts of other elements like carbon, aluminum, and calcium. This mixture undergoes a smelting process where it is heated in a furnace, allowing the elements to combine and form the alloy.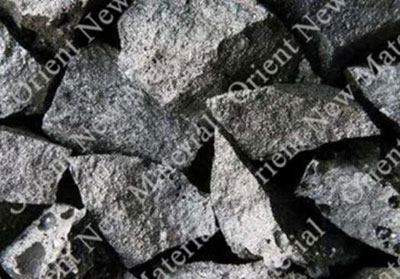 Properties and Applications
Ferro silicon exhibits a range of desirable properties that make it a valuable component in various industries. Its primary use in steelmaking is due to its ability to deoxidize molten steel, removing impurities and improving the quality of the final product. Additionally, it enhances the steel's resistance to high temperatures and corrosion.Moreover, ferro silicon finds applications beyond the steel industry. It is used in the production of cast iron, as a reducing ag ent in chemical processes, and even in the manufacturing of certain types of semiconductors.
Prev News:What is fluorite used for?
Next News:What does ferro silicon alloy act in production?