Ferro chrome is utilized largely in manufacturing steel
Views: 193 Update date: Oct 17,2022
Ferrochrome (FeCr), also referred to as Ferrochromium, is a ferroalloy that primarily consists of chromium and Ferro. It is also known as ferrochromium. In addition to its primary components, chromium, and iron, it also has impurities such as carbon, silicon, sulphur, and phosphorus. These impurities can be found in trace amounts. In everyday life, individuals tend to categorize items according to the amount of carbon that they contain.
The following is how the classification works:
* Ferro chrome with a high carbon content, ranging from 4 to 10 percent C.
* The carbon content of medium carbon ferro chrome ranges from 0.5 percent to 4 percent.
* Ferro chrome with a low carbon content: 0.15 percent or less carbon
Micro-carbon ferro chrome, which contains less than 0.15 percent carbon.
* The production of low carbon ferro chrome, also known as LC FeCr, happens when chrome ore is reduced with ferro silicon chromium. In most cases, there is at least sixty percent of chromium present. The carbon content can range anywhere from 0.03 percent to 0.15 percent at times.
* High carbon ferro chrome (also known as HC FeCr), which contains a significant amount of chromium. It is manufactured using a chrome ore that is of a higher grade.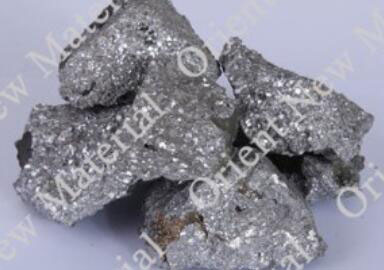 Applications of ferro chrome
The majority of the Ferro Chrome that is generated across the globe is put to use in the production of stainless steel. Chromium is essential to the look of stainless steel as well as the material's ability to resist corrosion. In stainless steel, the amount of chromium utilised per unit content averages out to around 18 percent.
The production of cast irons requires the use of foundry-grade
ferro chrome
, which typically contains between 62 and 66 percent chromium and nearly 5 percent carbon. The high-quality ferro chrome that we produce is put to use in the production of ball-bearing steels, tool steels, and other types of alloy steelsAnother use for ferro chrome alloy is in the process of fortifying carbon steel with additional chromium.
Prev News:What is silicon manganese?
Next News:Benefits of Ferro Chrome