Quotation of Calcium Silicon from Lebanon Client
Views: 994 Update date: Sep 15,2021
Orient New Material (Hebei) Co., Ltd - Orient New Material was invested by Orient Group in 2014. Recently, we got one quotation of silicon calcium fron Lebanon client, below is the details:
Dear Sir / Madam We are Trading contracting Co. in Lebanon, we are looking to import Calcium silicon to use in melting steel plants as follows:
Ca: 29-35%
Ca + Si: 90% min
C: 1.2% max
Al: 1.8% max
P: 0.07% max
S: 0060% max
Size: 5-25 mm
QTY: 100MT
Could you offer us quotation CFR Beirut port in Lebanon. We appreciate your reply! Best Regards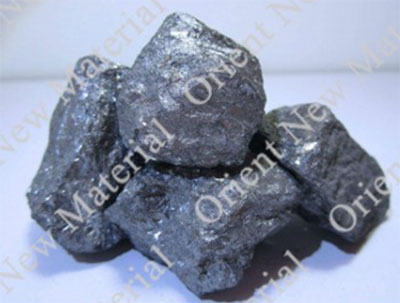 Orient New Material is based on Tianjin Port China, mainly engaged in the import-export and the domestic market about the metallurgical raw material and metallurgical products which include Ferro Silicon, Ferro Chrome, Ferro Silicon Calcium,
Silicon Manganese
, Calcium Carbide, Cored Wire, Refractories, Copper Mould, Rollers, Carbon & Graphite, Saw Blades, Fluorspar, Silica, Calcium Carbide, Rock Wool etc. We also deal in & import raw materials for our domestic steel industry such as: Steel Scrap, Pig Iron, Iron Ore Pellets, Direct Reduced Iron(DRI), Steel Grit, Steel Sand etc.
The professionalism and experience make us amongst the best preferred suppliers in the foundry & steel industry. Quality is never compromised and utmost attention is paid to ensure timely deliveries. If you are interested in our
Ferro Silicon Calcium
, please feel free to contact us:
jane.chang@orientnewmaterial.com
Prev News:Inquiries of Ferro Silicon from Worldwide Clients
Next News:One quote of Ferro Manganese fron Iran Client