Inquire Price of Metal Silicon from Pakistan and India
Views: 473 Update date: May 10,2022
Orient New Material (Hebei) Co., Ltd - Orient New Material was invested by Orient Group in 2014. Recently, we got some quotations of
Metal Silicon
from Pakistan and India clients, below are the details:
1. Dear Sir/Mam, I am from Lahore Pakistan, I want to inquire the silicon rate for purchasing. Looking forward for your reply.
2. We are autocomponents manufacturing industries and imports of silicon located in Chennai, India. I require a quotation for silicon 553, 441. What is MOQ ? Thanks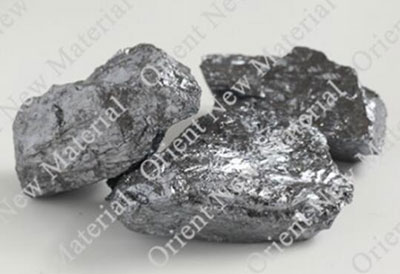 Orient New Material is based on Tianjin Port China, mainly engaged in the import-export and the domestic market about the metallurgical raw material and metallurgical products which include
Ferro Silicon
, Ferro Chrome, Ferro Silicon Calcium,
Silicon Manganese
, Calcium Carbide,
Cored Wire
, Refractories, Copper Mould, Rollers, Carbon & Graphite, Saw Blades, Fluorspar, Silica, Calcium Carbide, Rock Wool etc. We also deal in & import raw materials for our domestic steel industry such as: Steel Scrap, Pig Iron, Iron Ore Pellets, Direct Reduced Iron(DRI), Steel Grit, Steel Sand etc.
The professionalism and experience make us amongst the best preferred suppliers in the foundry & steel industry. Quality is never compromised and utmost attention is paid to ensure timely deliveries. If you are interested in our Ferro Silicon, please feel free to contact us:
jane.chang@orientnewmaterial.com
Prev News:Quotes of Ferro Silicon Calcium from Clients
Next News:Quotations of Ferro Chrome from Worldwide Clients