How do you make ferro silicon?
Views: 328 Update date: Feb 08,2023
Ferro silicon is a ferroalloy that is made from a mixture of iron and silicon. It is used in various industrial applications, including as a reducing agent in the production of cast iron and steel, as a deoxidizer, and as an alloying agent.
The process of making ferro silicon involves the following steps:
1. Mining of raw materials: The first step in making ferro silicon is to obtain the raw materials, which include iron ore and silicon. These are typically obtained from mines.
2. Preparation of the materials: The raw materials are then crushed and processed to obtain the iron ore and silicon in the desired form.
3. Smelting: The iron ore and silicon are then smelted together in a furnace to produce
ferro silicon
. The temperature in the furnace is kept high, typically between 1500-1700°C, to ensure that the reaction between the iron and silicon is complete.
4. Purification: The ferro silicon produced in the smelting process is then purified to remove any impurities. This is typically done using magnetic separation or electrolysis.
5. Final processing: The purified ferro silicon is then processed further to obtain the desired product form, which can be in the form of granules, lumps, or powder.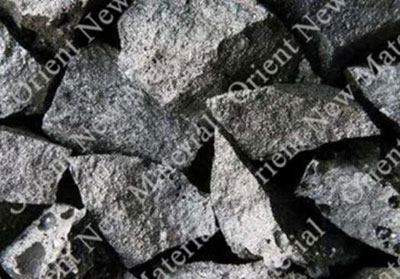 In conclusion, the process of making ferro silicon involves obtaining the raw materials, preparing the materials, smelting the materials, purifying the product, and finally processing the product to obtain the desired form. This process requires specialized equipment and skilled personnel, and is typically carried out in large-scale industrial facilities.
Prev News:What is raw material of ferro silicon?
Next News:What is the manufacturing process of ferro silicon?