Ferro Silicon Barium Supplier
Views: 586 Update date: May 18,2021
Ferro Silicon Barium alloy is a kind of common used deoxidizer in steel smelting. The silicon in the silicon-barium alloy can react with oxygen to form silicon dioxide, which is easy for deoxidation. Meanwhile, barium also has a good affinity with oxygen. So that it has a certain removal effect on sulfur, phosphorus and other impurities in molten steel. Therefore it is more helpful for the purification of molten steel. Silicon barium alloy is a long-acting and efficient inoculant in the production of cast iron. Using silicon barium alloy is more effective and economical than using ferro silicon. One ton of silicon barium alloy can replace 1.5 ton of ferro silicon.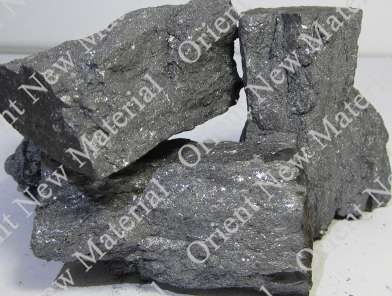 The silicon barium alloy is a kind of multi-element composite alloy, which is divided into seven grades according to the content of silicon and barium.
Prev News:How to select ferro silicon raw materials?
Next News:Use of ferro silicon in steel industry